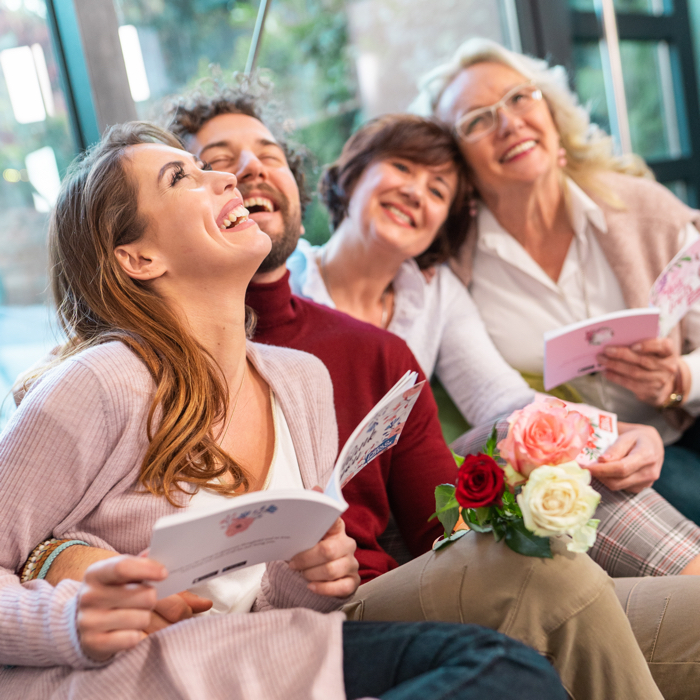 Gifts for
family

Family gifts in an original and imaginative way - preserve memories and delight your loved ones. The YoloBook family helps you turn all your memories into tangible scrapbooks: photo albums, rustic polaroids and sleek frames that will knock anyone off their feet.

Check out our gift ideas for Mom and Dad, Grandma and other family members, and through the app im unique YoloBook surprise.

Order now
YoloBook albums, frames and other
personalized family gifts
Sometimes the real challenge is to find a gift that perfectly describes our affection and love for our family. YoloBook suggests that gift ideas for mom and dad go in a more elegant and symbolic direction, while gift ideas for a brother or sister exude colorfulness, creativity and your personal stamp.

What if we told you that with YoloBook you would be able to combine all these features into one perfect, unique gift that will forever remain in your fondest memory?

All you need to do is choose collections that will make your gift ideas for mom, dad, sister, brother, and even grandparents a much nicer and warmer sign of attention.
Choose and order the
best YoloBook family gift
Gifts for the family are a unique opportunity to thank them concretely for the attention, love and support they selflessly provide us. The best way to achieve this is to show how much you appreciate every moment spent with them - collected in a unique YoloBook collection of shared photos , made to the taste of a family member you intend to surprise.
Order the most beautiful gift for your family in a few clicks
YoloBook friends have been
participating in the most beautiful surprises
for your families for years. All generations are looking forward to our creative gifts with your photos in the lead roles, because we made them for every age and to everyone's taste.
YoloBook original family gifts are ordered very easily and quickly. All you have to do is select the most beautiful YoloBook collection in the
app
and enter the highest quality photos.
Your YoloBook personalized gifts will be
delivered
in 5 to 9 business days, and there is a fast delivery option if you want your order to arrive within 2 business days.