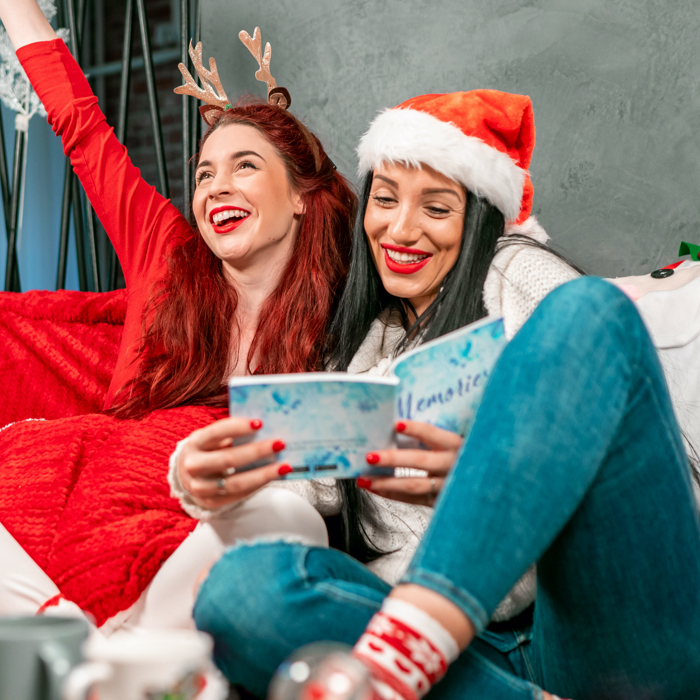 Gifts for
New Year

YoloBook New Year's gifts are here to convey the most beautiful holiday wishes to your loved ones through beautiful photos displayed in our YoloBook, YoloFrame or YoloBox variants. Our original New Year's gifts will surely delight the people you love - all you need to do is send us your favorite photos!

Check out our offer and order the best New Year's gifts!

Order now
Photo albums, frames and other personalized gifts for New Year
YoloBook is the perfect way to surprise your loved ones and wish them a happy New Year or a very merry Christmas. Send us your favorite photos that we will display in a YoloBook album or the YoloFrame, available in two different sizes! YoloBox is another great option for a New Year's gift for someone you love - because what's more beautiful than reminding them of all the beautiful memories you shared?

Take a look at our holiday collections and choose the best option for your personalized New Year's gifts!
Surprise your loved ones with an album, a photo frame or Polaroid pictures
Display your favorite photos in creative YoloBook albums or elegant photo frames that come in two different sizes. For a romantic gift, share your favorite memories together in a YoloBox.
Order a New Year's gift and make someone happy with a YoloBook surprise
Check out our holiday surprise ideas and
order a gift that will delight your loved ones
. All you have to do is download the
YoloBook app
and select the photos you want from your Instagram or Facebook account or phone, edit their order and select your desired collection.
It's up to us to create the
perfect New Year's surprise
and send it to the delivery address as soon as possible. Let our YoloBook New Year's gifts be
your secret weapon during the holiday season
!