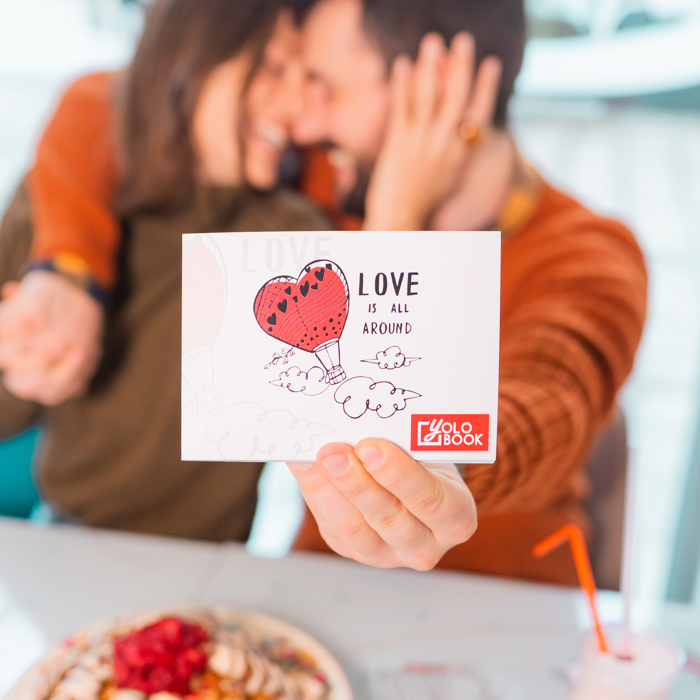 Gifts for
Valentine's Day

Original Valentine's Day gifts in the form of YoloBook, YoloFrame and YoloBox surprises will delight your loved one. Love Day deserves to be celebrated in a special way - with shared memories packed in creative and romantic Yolo formats!

Check out our Valentine's Day gift ideas and choose the perfect way to give away memories!

Order now
Photos in creative formats
as a gift for Valentine's Day
A gift for a girl, just like a gift for a boy, should be something special, beautiful and creative. It is in this spirit that we have created our offer, which includes unique photo albums, picture frames and photo boxes with Polaroid photos . Old, classic photo albums have been given a modern touch with YoloBook products, so our products are the most popular form of romantic surprises.

There are also different collections created especially for Valentine's Day , and it's up to you to choose the design that will best fit your photos!
Choose an album, frame or photo box
surprise for her or him
Original gifts for Valentine's Day have several shapes and formats , and it's up to you to choose the one that best fits your vision of an original gift for this holiday. Check out our Valentine's Day gift ideas !
Order YoloBook formats
as a gift for Valentine's Day
See what original Valentine's Day gifts are on our offer
and via the
YoloBook app
place your order, in just a few steps. You can choose photos from your phones, computers, Facebook and Instagram accounts, and through the application you can also choose the desired romantic collection, as well as the order of photos.
Order a creative and beautiful gift for Valentine's Day!