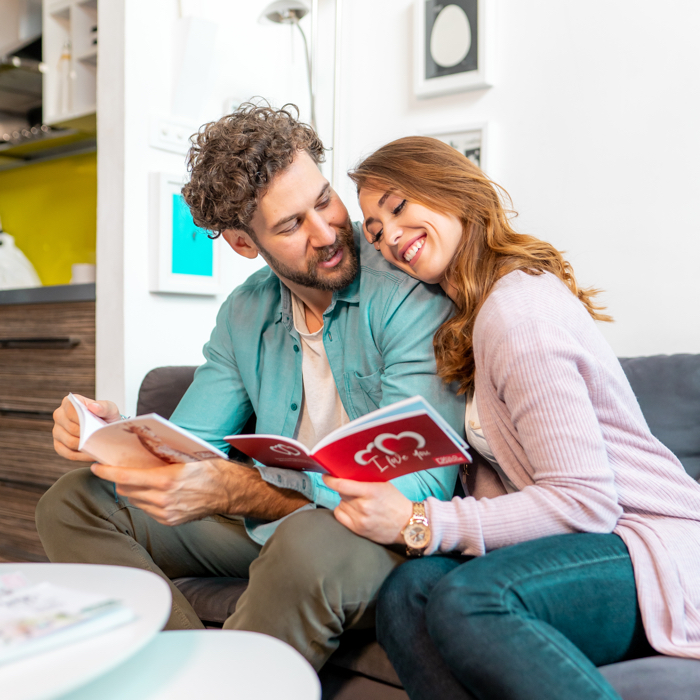 Gifts for
Women's Day

Gifts for Women's Day in an original way with YoloBook products. We are here to convey the best wishes, admiration and love we have for all our ladies. With YoloBook gifts, turn all beautiful memories into tangible, photo-scrapbooks that make you smile. Check out our gift ideas for Women's Day, make the most beautiful surprise via the app and knock down every dear lady in your life.

Order now
Albums, frames and other
personalized gifts for Women's Day
YoloBook gifts for Women's Day are one of the most beautiful ways to delight all members of the fairer sex on such an important and beautiful holiday, because they combine timeless style and tradition with
modern design and unique workmanship.
The easiest way for the original gifts for Women's Day to be a complete hit is to contain something personal - and is there anything more personal than a shared photo that nurtures memories? Meet the
YoloBook app
and use it to create a unique gift that we can make for you in just a few days.
Take a look at our YoloBook collections and choose the most beautiful one to decorate with your photos.
Original gifts for Women's Day
- order YoloBook surprises
Pack your travel, birthday, anniversary memories and save them from the
passing of time
. Do not give up the opportunity to take them with you always and everywhere. YoloBook has allowed you to make a gift for Women's Day a universal gift of invaluable emotional value.
Look for the best photos in the best possible resolution and make them part of one of our romantic collections via the
YoloBook app
. In a few clicks, choose the ideal schedule and order the most beautiful gift for Women's Day to your mother, sister, friend… YoloBook promises you that the surprise will
forever remain in a beautiful memory
and that the lady will often return with a smile.
Your YoloBook personalized gifts will be
delivered
in 5 to 7 business days, and there is a fast delivery option if you want your order to arrive within 2 business days.